The 2022 cruise ship schedule for Seward is available, with cruises planned through October 16, 2022. Click below for the full schedule! 
You can also CLICK HERE to subscribe to a Google calendar with all of the scheduled cruise ships as of May 4, 2022
Click HERE or the image below for a printable schedule as of Aug. 11, 2022.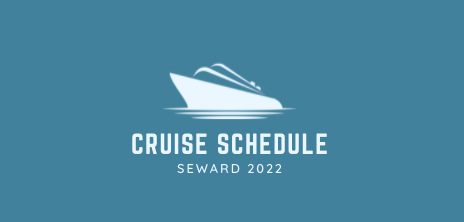 Updated Aug 11, 2022.