Rose Groves captures the confluence of adventure and love with Matlai Photography,
an elopement photography business based between Alaska and Colorado. As Seward's burgeoning destination-wedding scene surges, Matlai Photography is blowing in to strengthen The Seward Chamber of Commerce's marriage network.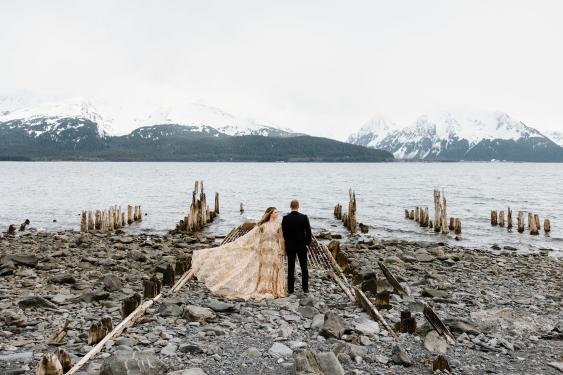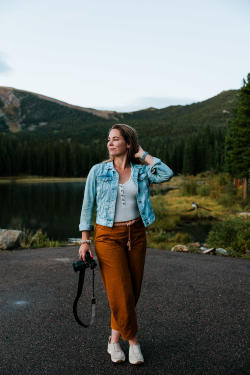 Rose Matlai Groves, named for the winds which carry rain to her birthplace in Kenya, found something special in the small-town charm of Seward. Alaska is as close to international as it gets for the lower 48, offering breath-taking backdrops for elopement photos. Rose has photographed weddings on Seward's Fox Island, Alaskan glaciers, Colorado mountains, Iceland and has a wedding booked in Puerto Rico this fall.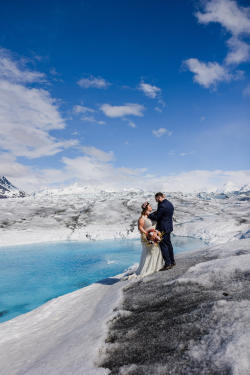 Elopements are characterized by intimacy.
When a couple elopes with the intention of focusing on each other, it can be challenging to find the right photographer to capture their special moments while meshing with their energy. Although Rose understands the photographer's first priority is snapping beautiful photos, she's really passionate about what's beyond the prints. Rose compares finding a wedding photographer to dating; underscoring the importance of hiring someone who will not intrude on the couple's day, but rather, enhance it. That's why Rose sets time aside to meet with her clients outside of the working space, to get to know each other, and build a connection before elopement day. Rose's professional goals and personal values prioritize relationship, communication, experience, and gorgeous photos to show for it. 
Before accomplishing her dream of running a business, Rose received a Master's in Social Economics, and accepted work with Photographers Without Borders, a " community of storytellers (photographers and filmmakers) uniting to support frontline community partners (NGOs, community-led initiatives at the intersections of social and environmental justice, land/water protection, and climate solutions) through visual campaigns." However, the emotional taxation took its toll on Rose, and she pivoted her ambitions to wedding photography after COVID transformed her own "proper wedding plans" into an unscheduled elopement.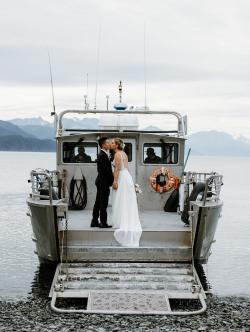 Rose has aligned her passions of story-telling, travel and love into her photography,
and this shines through the photos on her instagram and website. If you or someone you know is interested in booking with Rose, you can contact her on Matlai Photography's Website. 
Here's to love, adventure and doing more, together!