Springtime in Seward brings more sunlight, wildlife activity and an overall sense of cheer as we anticipate our bustling summer season. With the return of the migratory gray whales, tour companies are running trips daily and seasonal businesses are starting to open back up. If you are planning to explore Seward over spring break, use this sample itinerary for inspiration!
Saturday
Sightseeing in the Harbor
As you arrive into town, swing by the Seward Chamber of Commerce & Visitor Center to pick up the new 2021 Visitor Guide (2001 Seward Hwy). Grab a bite and something warm to sip on from the Mermaid Grotto Cafe & Boutique, then take a walk through the docks of the Seward Small Boat Harbor. Keep an eye out for sea otters, sea lions and jellyfish!
Sunday
Alaska SeaLife Center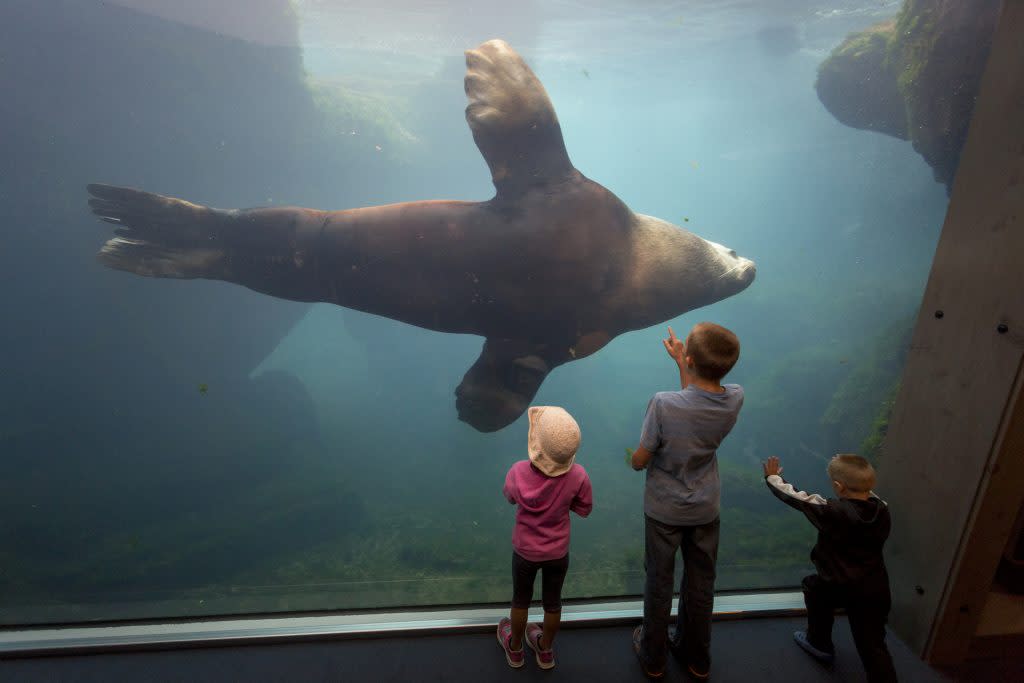 Get up close and personal with some amazing critters at the Alaska SeaLife Center! This marine research and wildlife rehabilitation center is home to Steller sea lions, harbor seals, sea birds, salmon, octopus and more.
Reserve your spot online and check out the available sea otter and puffin encounters to make your visit extra special. (301 Railway Ave)
After your Sealife Center venture, walk on down to Zudy's Cafe (501 Railway Ave) for a delicious sandwich and bowl of Soup then satisfy your sweet tooth with a slice of the many pie or cake options.
Monday
Adventure at Sea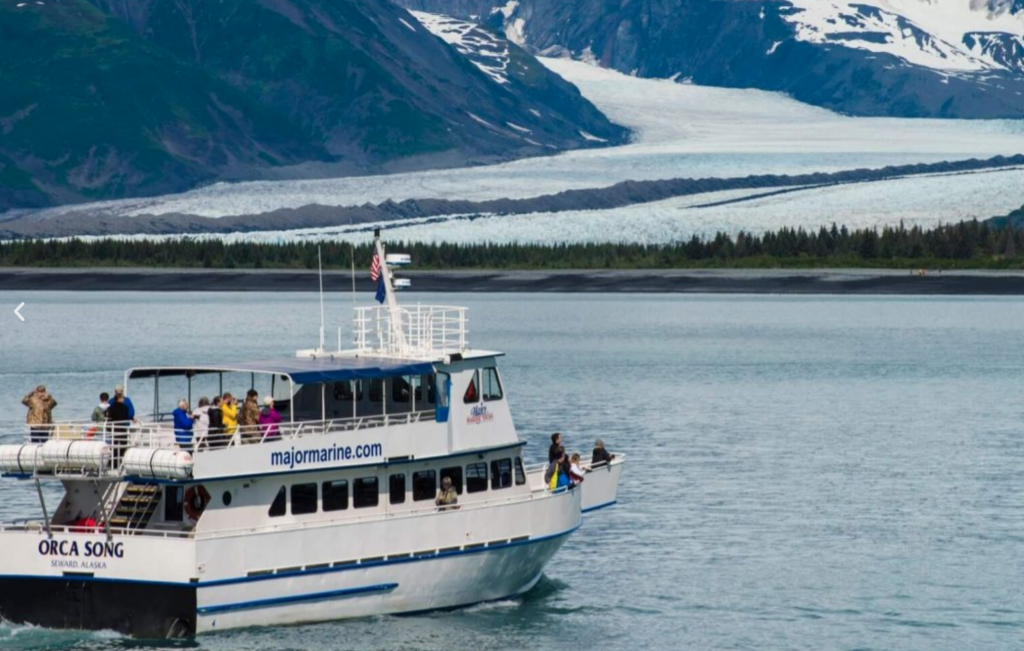 Itching to get out on the water? Witness the epic 10,000 mile gray whale migration with Major Marine Tours Gray Whale Sightseeing Tour! Tours are operating daily departing at 1pm. In addition to gray whales, you may also see Steller sea lions, sea otters, eagles, humpback whales, and orcas.
If you're looking for a smaller boat tour or water taxi service, check out Seward Ocean Excursions and customize your trip for a unique adventure at sea. (see full list of activities & excursions here)
Tuesday
Seward Mural Society - Self Guided Tour

Did you know that Seward is the mural capital of Alaska? 30 vibrant paintings decorate the walls of downtown depicting historical characters, local events and natural landscapes. A walking tour is a great way to spend an afternoon!
You can find a great handheld map of Seward's murals from the Seward Mural Society at Seward Visitor Center.
Wednesday
Hiking
Get outside and explore one of Seward's many scenic hiking trails! You can rent snowshoes and other equipment from Adventure 60 North. Refer to your Seward Visitor Guide for a map and information about local trails.
After a day of exploring you are bound to work up an appetite. Chinook's restaurant (1404 4th Ave) has a sushi night special on Wednesdays that you won't want to miss! (See full list of our dining & beverage options here)
Thursday
Shopping
Stroll around downtown Seward and check out the various gift shops, art galleries and retail stores. Find some secondhand treasures at our favorite local thrift stores: Ukanuzit (339 5th Ave) and Gypsea Treasure Trunk (216 4th Ave Unit B3).
Make sure you hit the harbor area too— Forests, Tides & Treasures (1313 4th Ave) is featuring artwork by local students for the month of March. Check out our list of open businesses so you don't miss anything!
Friday
Beach Combing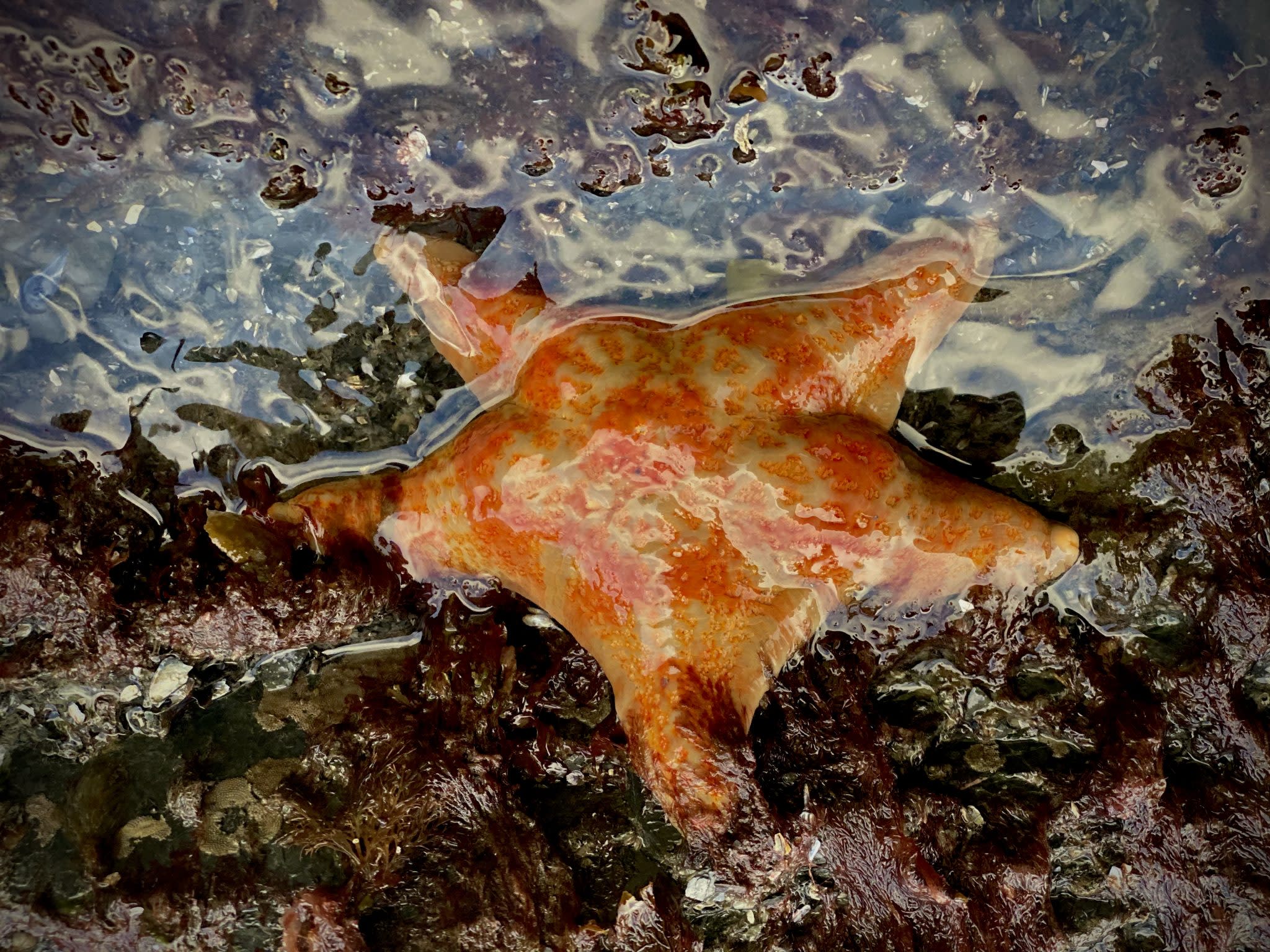 A new moon creates stronger tides, which makes for optimal tidepooling conditions!
Explore the negative low tide on friday evening at Lowell Point Beach. Read up on tidepool etiquette to ensure that you are observing the tidal creatures and their habitat responsibly.
Saturday
Ski
Looking to get outside and play in the snow? Many of the trails located between Seward and Moose Pass are great for winter cross country skiing, snowshoeing, skijoring and other snow sports. The Seward Nordic Ski Club grooms trails at Divide Ski Area (Mile 12) and at the Trail River Campground.
Make sure you have enough fuel for your adventure by starting your day off with a good old fashioned breakfast at the Highliner Restaurant. (303 Adams St)
Sunday
Kick Back & Relax
After a long week of activities, get cozy with a cup of coffee and some baked goods at Resurrect Art Coffee House & Art Gallery (320 3rd Ave). This 100 year-old former church is the perfect place to relax and unwind with a good book, catch up on work, and browse the beautiful selection of local artwork and handmade goods.