The Seward Chamber of Commerce is excited to announce the addition of The Kenai Kiosk Interactive in the Visitor's Center for the summer!
The Kenai Kiosk Interactive is a modern, interactive touch-screen kiosk with a large-colorful display great for attracting attention and displaying informational resources. Powered by custom software that's written to match the needs of the client, the kiosk presents the user with a customizable landing page and graphical interface for accessing further information.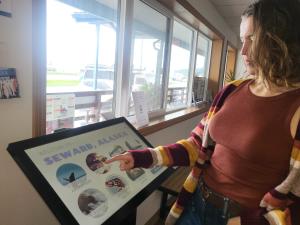 On the Kiosk, guests of the Seward Visitor's Center can access the Seward Visitor's Guide, local street maps, historical information, a 3D interactive topographical map and a photo gallery of our beautiful town.
Many of our valued Members got the chance to test out the Kiosk at The 2023 Chamber Awards.
We hope you find sometime to swing by and see it for yourself!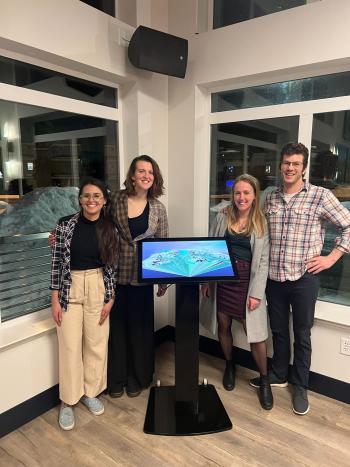 The Seward Chamber of Commerce is leasing the Kenai Kiosk Interactive from Ryan Gaule, software designer and engineer. His goal is to increase the visibility of the Kenai Kiosk Interactive, showcasing the usefulness of this tool for many local businesses. 
If you are interested in learning more about the Kenai Kiosk Interactive and your options for utilizing it at your place of business,
please email Ryan at rgaule@gmail.com.