Glacier & Wildlife Viewing
Resurrection Bay and Kenai Fjords National Park have been described as among the most reliable places to view marine wildlife in the world. Many species can even be spotted from town, including Steller sea lions, sea otters, harbor seals, humpback whales, bald eagles, seabirds, and more. Of course, your chances of seeing wildlife increase the further you travel into Kenai Fjords. We recommend that all visitors venture out on the water at least once during their time in Seward.
Glaciers dominate the landscape of Kenai Fjords National Park. Today nearly 51% of the park is covered by ice, and we owe our spectacular fjords and valleys to ancient glacial activity. Nearly 40 glaciers flow from the Harding Icefield, the crown jewel of Kenai Fjords. Hike alongside Exit Glacier, feel the thunderous roar of dramatic tidewater glaciers calving into the ocean, or fly to remote glaciers to experience dog sledding in stunning alpine terrain.
VIEW OPTIONS FOR GLACIER & WILDLIFE VIEWING BELOW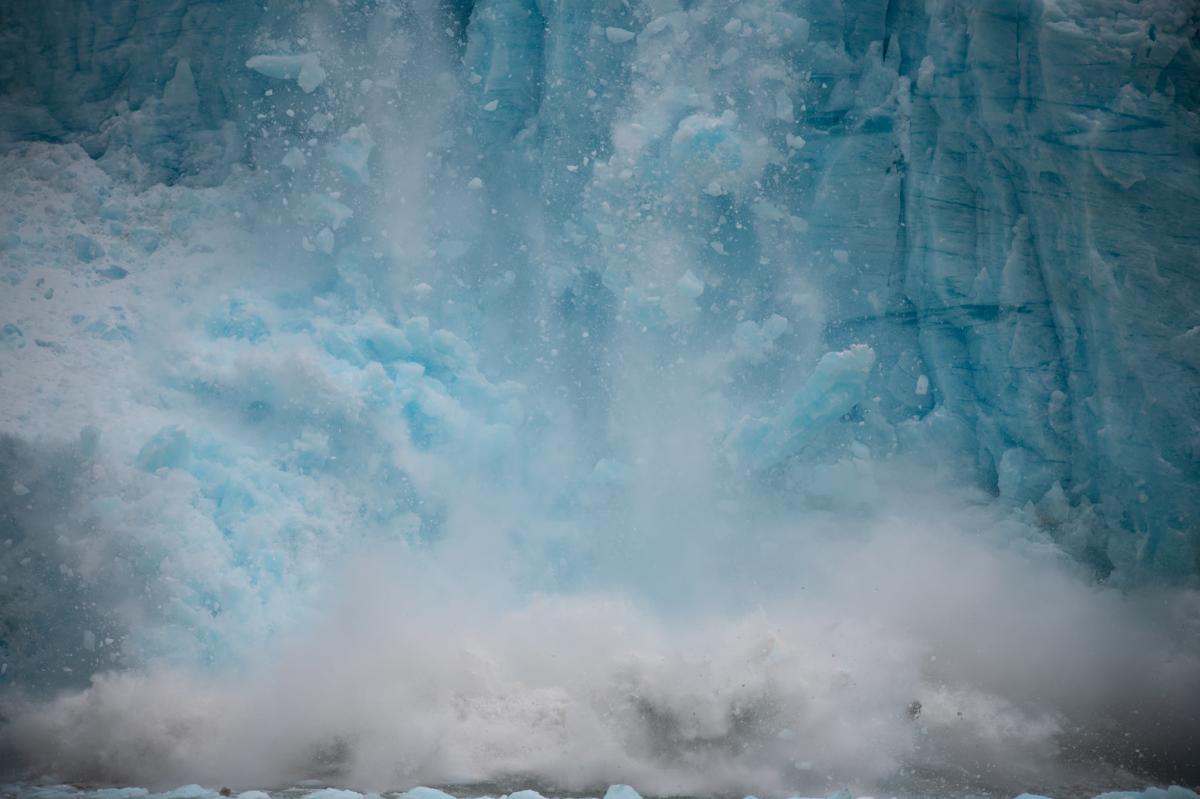 Ice breaking from Aialik Glacier on a Major Marine boat tour. Hear the thunderous sound as the ice hits the ocean on your boat tour.