It's not hard to miss Shoreline Skate Co, Seward's only full-service skateboarding shop. In a renovated tiny house on the North-Bound side of the Seward Highway, owner and operator, Ashton Tatum, is hoping to bolster Sewar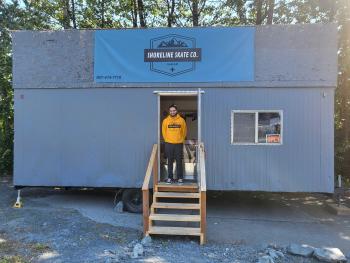 d's skate-ability and promote a positive skating atmosphere.
We have all seen mainstream media frame skateboarders in an unflattering light, but Ashton Tatum of Shoreline Skate Co is determined to change the misconceptions around skateboarding culture and maintain a healthy outlet for young athletes in Seward. Ashton has been skating since he was 7 years old and credits the sport with saving his life. Despite winning an amateur competition in Eagle River, while recovering from a severe knee injury, Ashton decided to shift his focus from competing to building a space for kids to practice and improve their skills in a positive environment. 
"Skateboarding teaches you persistence, goal-setting, mind-set and achievement. You have to fight for a trick, it doesn't just happen. You're going to fall multiple times, but if you continue trying…" 
Anyone who h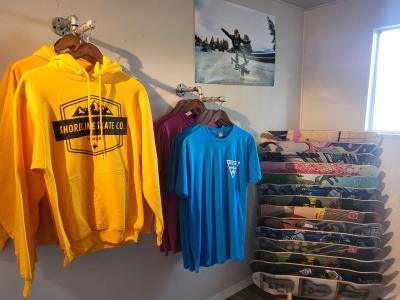 as lived in Seward knows we must venture north to acquire speciality needs, and the same is true for skateboarding parts. However, Shoreline Skate Co's shop carries everything a skateboarder needs to keep rolling, including snacks. Ashton revamped his tiny home into the shop, moving into an even smaller living space in the process. When chatting about the renovated insulation, trim, flooring and shelves crafted of skateboards he broke himself, Ashton jokes that his shop is "a metaphor of the skateboarder; rough on the outside, but welcoming inside."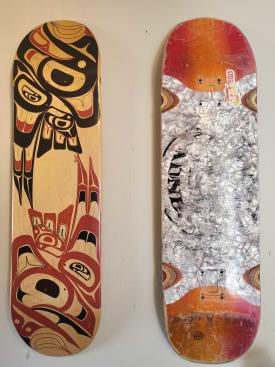 In addition to selling gear and apparel, Shoreline Skate Company sponsors a few local skateboarders. Attempting to publicize their skills to the skateboarding world, Ashton aims to bring his skaters exposure through social media, meeting sales representatives and hosting local competitions.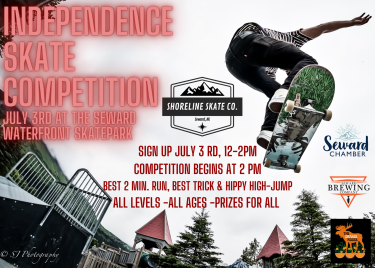 Over Seward's 2022 4th of July Festival weekend, Shoreline Skate Co hosted Independence Skate Competition, an amateur skateboarding contest at The Evan Casey Skate Park along our waterfront. The competition was fierce among the four young athletes who showcased their skills in three events. The winner took home a full skateboard set up donated by The Seward Chamber of Commerce. Tommy Jarnig won the best 2-Minute Run and Hippie High Jump and Sampson Antrim landed an "An Impossible off the Blocks," winning The Best Trick.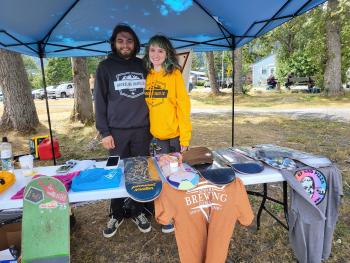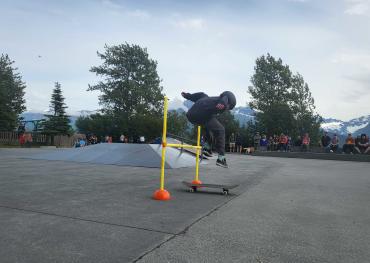 We want to thank Shoreline Skate Co for participating in the 2022 4th of July Festival and joining
The Seward Chamber of Commerce. We wish you great success and sweet tricks. Here's to doing more, together!