As many great ideas take form, Good Buds was dreamed up by a couple of good buddies enjoying a soak in the hot tub. The dreamers were intent on opening Seward's first and only dispensary at the time, and in 2018, they turned their hot-tub dreams into reality when Good Buds opened its doors. Adamant to work among friends, this tight-knit group has been able to successfully operate their business in a fun and casual environment, among their best buds.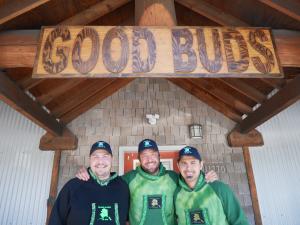 Owners Jared Wallace, Micah Wallace and Charles Spalding and General Manager Brandon Mason are motivated to bring year-round, full-time employment to our community. Conscious of the need for housing in Seward, the Good Buds building offers four housing units for the community and their employees. The owners are looking to renovate a fifth. These men grew up in Seward and are passionate about contributing to the growth and sustainability of their hometown. Jared Wallace mentions, "we have a deep commitment to our community, we choose to live here." Good Buds lays claim to the title of a Locally-owned, Native-owned and Veteran-owned business. 
With only five years of legal, recreational sales of Marijuana in Alaska, it's understandable if there are misunderstandings or questions regarding the products, their consumption or their effects. To help wade through the process, The Good Buds team recruited knowledgeable and experienced Budtenders to field inquiries. Mica Dunn, Manager and Lead Budtender, and Jeremy Sieg, Budtender and Packaging Lead are well versed in the products on sale and happy to answer any questions you might have.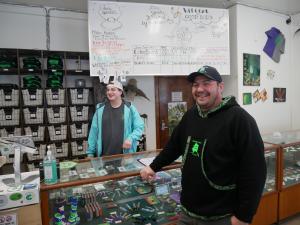 Highly selective in product sourcing, The Good Buds team aims to bring local Cultivators to the shelf. Among the plethora of merchandise available, three Seward-based Cultivators, Alpha Kilo, Stoney Creek Cultivators and Stoney Creek Growers are proudly offered. Behind Good Buds display cases, you'll find locally sourced marijuana products such as handmade-blown glass, locally grown flower, pre-rolls, edibles, concentrates, THC-free CBD products, CBD dog treats and apparel as well. Many of the local flower strains you'll find at Good Buds are unavailable at any other dispensary in Alaska.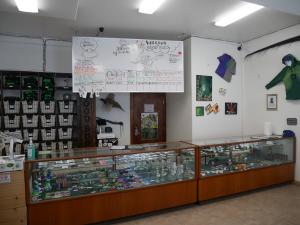 When discussing the higher taxation and stricter marketing regulations of the Marijuana business industry, Jared comments, "we are happy to pay our share. Before legalization, it was untaxed and being sold in unsafe ways. Now, the products are microbially tested for quality assurance, properly dosed, and sold to a 21+ market." The taxes collected from marijuana sales directly benefit our borough and with regulations around marijuana, it can be more safely consumed. 
For more detailed information on the regulations, taxation and other relevant information on the Marijuana industry please visit  The Alcohol and Marijuana Control Office Website
Good Buds is located at 11770 on the Seward Highway, next to the liquor store, SAK Town. They are open from 10am-10pm Tuesday- Saturday; 10am-9pm Sunday and Monday.  Please bring your ID with you. Cash only.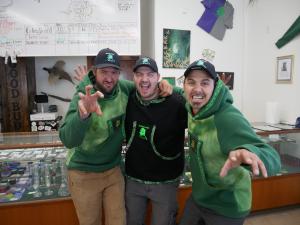 .   
Thank you Good Buds, for your Chamber Membership!
Here's to doing more, together.