(Updated 5/22/2020)
The Seward Visitor Center will be open to the public for limited hours from 10:00 am to 4:00 pm starting on Saturday, May 23rd.
We are working to provide information, resources, and programs to support Seward business during this difficult time. We will be communicating with our membership and updating this page on a regular basis regarding any information and services we are providing during this time.
LOCAL UPDATES
The City of Seward has a webpage for local COVID-19 Updates
STATE OF ALASKA

KENAI PENINSULA BOROUGH:

Local Health & Services Press Releases:
Local Industry Press Releases:
TRAVEL UPDATES
Phase 3/4 of the Reopen Alaska Responsibly Plan takes effect on May 22. All businesses may reopen and recreational activities allowed. Intrastate travel is allowed between communities located on the road system and/or the Marine Highway System. All travel to or from a community off the road system or the Marine Highway System remains prohibited, except as necessary per Health Mandate 18.

On May 15, Alaska Governor Mike Dunleavy, with the Alaska Department of Health and Social Services updated COVID-19 Health Mandate 010 to extend the order for self-quarantine on International and Interstate Travel to June 2, 2020.
All individuals arriving in Alaska – visitors and residents alike – are required to proceed from the airport to a designated quarantine location to self-isolate for 14 days after arriving in Alaska and monitor for illness.
More Tools & Resources Below
HEALTH & WELLNESS
SMALL BUSINESS RESOURCES
STATE OF ALASKA RESOURCES:
Innovation Funding - The University of Alaska is offering COVID19 innovation funding, up to $50K for university-affiliated projects and up to $7K through the Center ICE seed Fund. Additional prototype funding is available through the Alaska Seed Fund.
Department of Commerce and other State of Alaska programs available to Alaska small businesses:

Unemployment.

Who qualifies and how to file for unemployment can be found at this link to the

Alaska Dept. of Labor and Workforce Development

. Guidance and benefits continue to evolve to keep pace with the crisis, so keep informed here.
NON-PROFIT RESOURCES:
MANUFACTURER RESOURCES:
TOURISM INDUSTRY CV-19 RESOURCES
INDUSTRY PROTOCOLS & GUIDELINES
HELPFUL ARTICLES
LET YOUR VOICE BE HEARD
State and federal elected leaders are scrambling to respond to this national health and economic crisis. Now is the best time to contact them so they can make better-informed decisions. Share what's happening to your family, your business, and be candid on what you need to recover.
DIGITAL MARKETING, SOCIAL MEDIA & ONLINE ADVERTISING
HELPFUL NEWS ARTICLES & SITES
SEWARD AREA BUSINESS GOOGLE SHEET
We've created a public GOOGLE SHEET listing Seward Chamber members by industry (see tabs across the bottom). We encourage you to ADD your updated business hours, curbside/delivery options, specials, and any other relevant information you'd like the public to know. We would like ALL local businesses to take advantage of this form, whether you are a chamber member or not.
We will continue to share out this document, as well as use it to help with promotional efforts on behalf of our community.
To add a business, simply type information into the spreadsheet directory in the correct location, or add a row in the applicable category if needed. You can also email chamber@seward.com.
HELPING IN THE COMMUNITY


Seward Prevention Coalition has launched "Neighbors Helping Neighbors" for Seward and surrounding areas.
If you are interested in volunteering to help your neighbors or if you need help with anything during this time of crisis, please click on the Airtable link and fill out the form.
Great things happen when the community gets together! #supportseward
CORONAVIRUS UPDATE FROM PROVIDENCE HEALTH & SERVICES
Because many people are concerned about potential exposure to COVID-19, Providence wants to let you know how to access their services if you think you have been exposed and are experiencing fever and respiratory symptoms.
Please call ahead before coming in person to one of our physician clinics, urgent care centers or emergency departments. You can find phone numbers for our providers and locations at

providence.org

.
See a provider virtually using Express Care Virtual. With this service, you can visit with one of our providers via online video from the comfort of your home, seven days a week.
Use our new

online

coronavirus assessment tool

. We developed this "chat" tool to help you assess your risk and to connect you with a provider virtually if you are at a higher risk for the virus.
For more helpful tips visit PSJH Coronavirus site.
SBA LOAN ASSISTANCE

SBA weekly conference calls: Fridays 4:00 pm ET / 2:00 pm MT / 1:00 pm PT / 12:00 pm Alaska.

Click here to register
211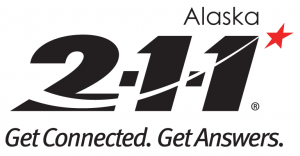 DHSS has enlisted Alaska 2-1-1 as a resource for handling the large volume of calls from the public with questions regarding Coronavirus Disease 2019 (COVID-19). The 2-1-1 information referral specialists are equipped to take and triage these calls, and to refer callers to appropriate resources. Visit coronavirus.alaska.go.
CENSUS 2020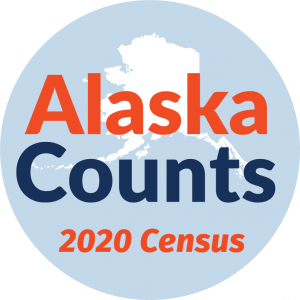 According to the 2020 Census Response rates as of 5/1/2020:
Seward's self-response rate is 21.4%

Alaska's self-response rate is 36.8 %

Nation's self-response rate is 55.6%
Do the Census and raise Seward's response rate!
Fill the Census out online at my2020census.gov OR Call toll free 1-844-330-2020, Daily - 3 am-10 am, AKST
10 minutes of your time is worth 10 years of economic benefit and impact to Alaska and our communities!
The Census will be used to guide the distribution of more than $675 billion of federal funding to Alaska and our communities each year, impacting local infrastructure (i.e. emergency services, health care, schools, roads…), public services and inform data-driven decisions that affect our economy and government representation for 10 years.
Online self-response will continue for an extra two weeks through August 14, 2020.