Special events and deals await on Saturday, April 14!
Winter and spring transform Seward from a bustling visitor hub to an oasis for Alaskans to play and recharge. To celebrate the shoulder season, we've launched Seward Second Saturdays, a community-wide event scheduled for the weekends of Jan. 13, Feb. 10, Mar. 10, and Apr. 14. Enjoy quieter trails, fun activities and special discounts before the crowds return!
Melting snow and sunny days are making us want to get outside, so we developed an itinerary that encompasses all that mother nature has to offer just minutes from downtown Seward.
FRIDAY
Know Before You Go
Seward Highway is generally well maintained, but it's always a good idea to check the travel conditions before you hit the road. Make sure your car emergency kit is well stocked before you leave home.
As you arrive in town, pick up a map of local businesses participating in Seward Second Saturdays. You'll find them at the lodging providers listed below. We highly encourage booking tours and activities ahead of your trip for the best availability. 
Evening – Explore the Lost Lake Winter Trail
Take advantage of longer days and catch a beautiful sunset—it's light until 9 pm now—over Resurrection Bay. A short hike (3-4 hours round trip) on the Lost Lake Winter Trail affords you expansive views. Pack snacks and enjoy hot beverages in the winter wonderland surrounding Dale Clemens Cabin. Bring a headlamp to find your way back along the well-marked trail in case you linger too long at the top of the hill.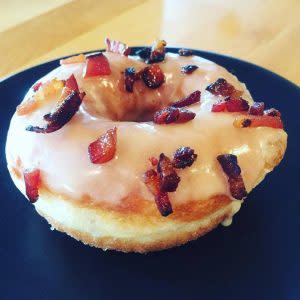 SATURDAY
Morning - Fuel the Fire   
Take advantage of a local secret: The Cookery only offers brunch during the off-season. Each Saturday, Chef Kevin Lane presents a new doughnut creation; surprise yourself with an early morning appetizer. After a doughnut and a selection of mimosas—the Alpenglow is a refreshing taste of Alaska currant mixed with champagne—try the house-smoked brisket hash. The light hollandaise melds potatoes, egg, and brisket into one of The Cookery's signature creations.
Afternoon - Wildlife Watching Above and Below the Water
To fully explore Seward, you need to get on the water. This time of year, both Major Marine Tours and Kenai Fjords Tours offer gray whale watching cruises in Resurrection Bay. Orcas, humpbacks, and other returning marine wildlife may also be spotted on these tours. These four-hour excursions start at $80 per adult and $40 per child. 
Experienced divers should call Seward Ocean Excursions for a dive-focused trip in the bay. Above the water, you'll be treated to an array of Stellar sea lions, puffins, seals, otters, and possibly even some gray or humpback whales. Under the surface, you'll likely find octopus, rockfish, baitfish, wolf eels, invertebrates and more.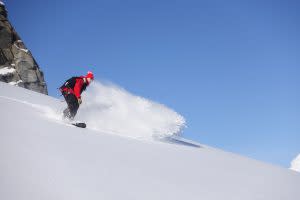 If you'd prefer to see the ocean from above, take advantage of the fresh snow last week and hop on a heli-ski adventure with Silverton Mountain Guides. These professionals know the best snow in the surrounding mountains and get you there via private helicopter. Enjoy the trip of a lifetime where it's possible to see whales on your line down the mountain from summit to sea.
Evening - Buckets of Butt
Step into the 1960s, replete with vinyl-covered seating and a showcase of Jim Beam's famously caricatured whiskey bottles at Thorn's Showcase Lounge. Their lightly breaded halibut chunks are a local favorite and an Alaskan beer will help you recover from a long day of activity.
Late Night - Play that Funky Music
The Yukon Bar never fails to bring some of Alaska's most talented musicians to Seward. The oldest bar in town provides live music every weekend throughout the year.  This weekend DJ Shawn LaRose plays all of your favorite 90s hits. You can also reserve a spot to learn how to tie-dye before the party gets started from 5–7 pm.
Late Late Night - What Happens at The Pit...
If you've still got the energy after the Yukon, The Pit Bar is the late-night local favorite. Open until 5 am, you can keep the party going long after downtown closes. The Pit is also the only place to get bar snacks after 10 pm, and will often cook up a pizza for those with late night munchies.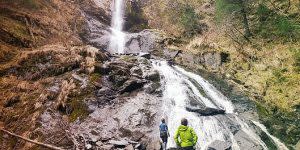 SUNDAY
Morning - Get on the Water
With a 24-hour advance notice, book a kayak trip with Adventure 60 North to explore Resurrection Bay ($138 per person). Launch from Lowell Point and hug the coastline to Tonsina Beach. Keep an eye out for eagles, diving birds, porpoise, harbor seals and sea lions.  After landing at Bridal Veil Falls, you'll take a short hike to the base of the waterfall where you'll explore the falls and enjoy a small snack and a hot drink. When you're ready, you'll stroll back to the boats to paddle to Tonsina Point for a second landing. Guides provide a sandwich lunch and help you experience the magnificent surroundings including the captivating ghost tree forest. A leisurely paddle back to Lowell Point will prepare you for the beautiful drive home up the Seward Highway.
LODGING
Enjoy views of the small boat harbor while soaking in the hot tub or swimming pool at Harbor 360 Hotel. Winter rates start at $89/night, including free breakfast. Mention Seward Second Saturdays when booking to receive 20% off your stay.  Wake up to specialty espresso drinks for only $2.
Kids of all ages will enjoy taking in the wildlife and history display at Hotel Seward. Located in the historic downtown district, you'll be steps from many shops, the Alaska SeaLife Center, and the Seward Community Library & Museum. During Second Saturday weekends, Hotel Seward offers a 20% discount on rooms accompanied by 15% off of dinner at Ms. Gene's Place. An open house with complimentary snacks and drinks will be held in the hotel lobby from 11 am – 8 pm. One lucky open house visitor will win a stay in a deluxe room valid through April.
Watch eagles nesting in the lagoon from your room in the north addition of the Breeze Inn. Classic rooms are a good fit for budget-conscious travelers starting at $69/night. Use code "SSS" when booking to receive 10% off your stay.
Looking for peace and quiet this weekend?  Serenity by the Sea on scenic Lowell Point offers charming private cabins perfect for couples on a romantic getaway.
Rates listed are based on double-occupancy and are subject to change. Contact the hotel directly to make your reservation.
***
Have a question about Seward Second Saturdays or other winter activities? Contact the Seward Chamber of Commerce at 907.224.8051. 
Visiting Seward with your family? Check out our 36 Hours in Seward: Winter Fun For Families.
Looking for a relaxing getaway in Seward? Try 36 Hours in Seward: Treat Yourself Or Someone Special.
***
Feature Image: Spectacular views from Dale Clemen's Cabin on the Lost Lake Trail. Photo by Mariah Butters