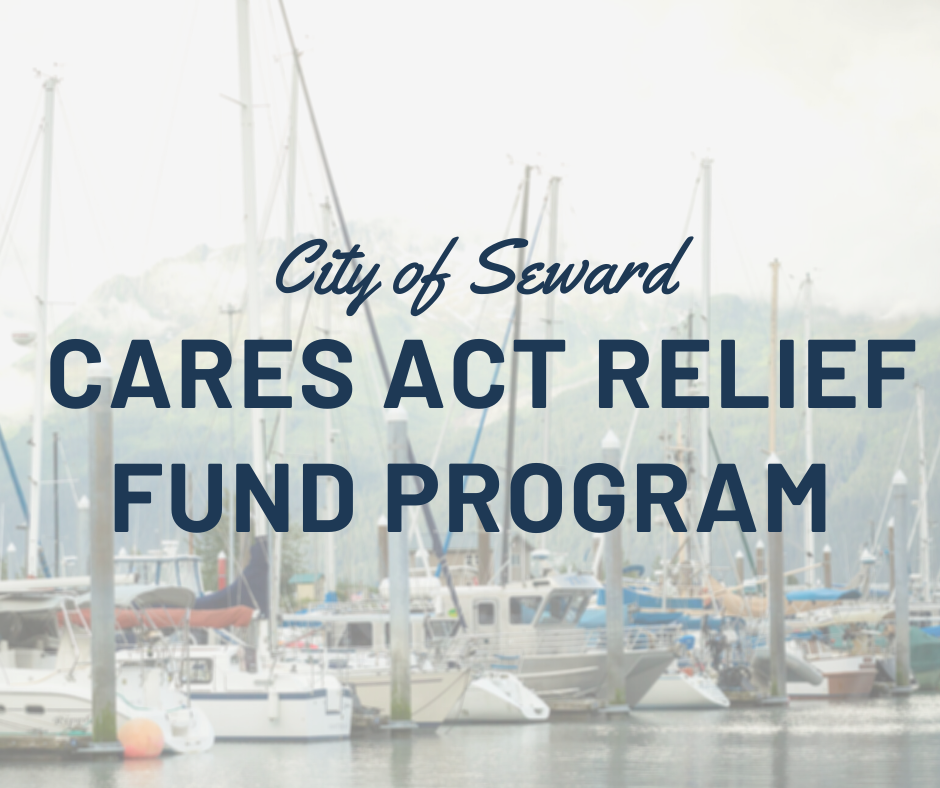 August 14, 2020 The City of Seward is EXTENDING the deadline for CARES Act Funding Relief applications an extra week to August 24, 2020 at 5:00 p.m.
July 24, 2020 RE: SEWARD CARES ACT RELIEF FUNDS PROGRAM OPENS JULY 27
Beginning on Monday, July 27, 2020, eligible business applicants may apply for a grant from the Seward Cares Act Relief Fund. The application period will be open from July 27, 2020, to 5:00 PM on August 17, 2020. This information will also be distributed via KPEDD, Seward Chamber, and the City of Seward.
How Businesses Can Apply:
Visit Alaska SBDC's COVID-19 Resource Center webpage: https://aksbdc.org/covid19/
Find the Seward Business Relief & Recovery Grant Application under Seward CARES.
Download the application.
Submit applications to SewardCARES@aksbdc.org
Seward Area Non-profits can apply under the Seward City Council authorized program which also opens Monday, July 27th, 2020. Questions on this program can be directed to the City Administration.
The City would like to thank those who assisted in the development of this final program including The Kenai Peninsula Economic Development District (KPEDD), Alaskan Small Business Development Center (SBDC) and the Seward Chamber of Commerce and their staffs.
July 20, 2020
RE: UPDATE ON CARES ACT RELIEF FUND PROGRAM
The Grant Opportunity for Businesses and Non-profits in the City of Seward is rapidly being developed for implementation. We hope to be set-up and ready to accept applications in the very near future.
On July 13, 2020, Seward City Council approved a distribution plan under the CARES Act, Coronavirus Relief Fund ("Relief Fund"). The Grant Opportunity for Businesses and Non-profits in the City of Seward is currently being developed for implementation. SBDC is assisting the City of Seward in creating an application portal and through which they will receive and review business applications. Grants for Seward eligible Businesses and Non-profits will be available as approved under the authorized program.
The application period will be open for three weeks once up and running. The grant program information, Business Application Form, and related information will be hosted on an external vendor website.
We will update this page as we receive more information about the program and it's requirements.
Non-profits will be contacted and asked to submit directly to the City with their request and proposed programs. This will also follow the three-week application timeline, notice will be provided as soon as we are prepared to go operational.