This summer was an especially wet one. How is the first official day of fall just around the corner? The raspberries haven't popped, the garden is lacking and our tents are soaked! Despite the wet weather, Seward is still bustling. The Chamber broke down 12 ways to stay dry and have the trip of a lifetime in Seward! So grab your raincoat and XtraTuf's and come on down to Seward, Alaska! 
Coffee In Seward
60.1042° N, 149.4422° W
1.  Get your caffeine fix! 
​Start your day off with a piping hot cup of joe. Did you know Alaska's ratio of coffee shops to people is one of the highest in the country? You won't find a shortage of caffeine in Seward. 
Mudd Hutt - 11748 Seward Hwy
​If you have a car, Mudd Hutt might be the perfect solution for you to stay dry. Their fast drive-through service and breakfast offerings makes this coffee stand a popular favorite amongst road trippers.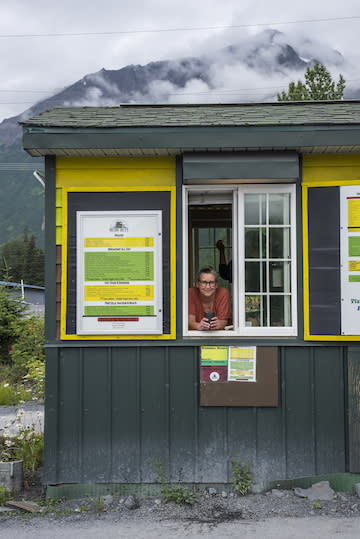 Summit Sips Coffee - 411 Port Ave
​Summit Sips Coffee is located at the left of the boat harbor in a renovated train car. The atmosphere is cozy and friendly in addition to their tasty coffee. They offer local products as well.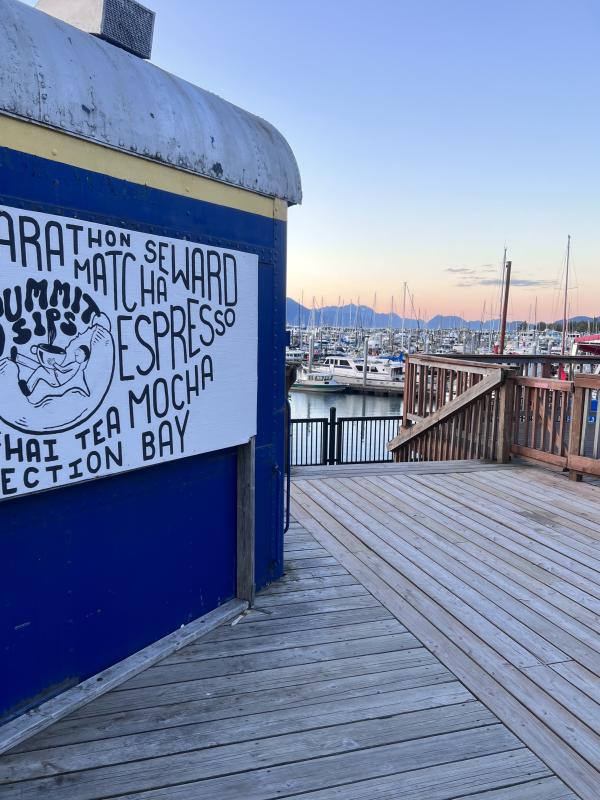 Coho Joe's Dockside Coffee - 1302 4th Ave
If you're braving the rain and going fishing or just strolling along the harbor, Coho Joe's is ready to serve you. They are located on the south end of the harbor. You'll often be greeted by a friendly pup sitting outside their shop!
Resurrect Art Coffeehouse - 320 3rd Ave
This eclectic coffeehouse is located in a historic renovated church. It serves as a melting pot of tourists and locals taking in the warm, friendly vibe of the space. They also showcase many local artists' creations and provide a great opportunity to find a gift for your loved ones. 
2. Tea Time! 
Tufted Tea Pot - 408 Port Ave
If coffee is not your thing, Tufted Teapot has you covered. Have a tea party with your friends and relax in their cozy, cushioned chairs. There is a wide-range of tea selections, including CBD infused tea and onsite consumption of hemp products- a way to really indulge and create a relaxing trip for yourself. Finish your tea off with a fresh pastry.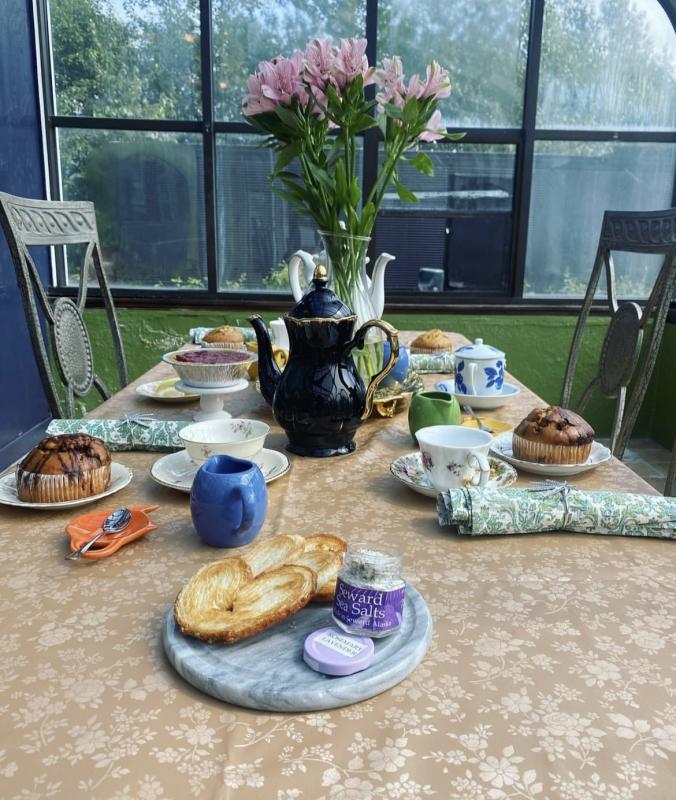 Photo from Tufted Teapot Instagram: @tuftedteapot
3. Shop for gifts!
After your caffeine-fix, burn off some energy by browsing our art galleries or window shop.
Nakao Ceramics - 217 6th Ave
Located near the Seward Library, Nakao Ceramics offers a self-service buying experience. The little gallery displays hand-crafted ceramics for sale from local potter Jenny Nakao. She replenishes the shelves with new creations regularly so check back often!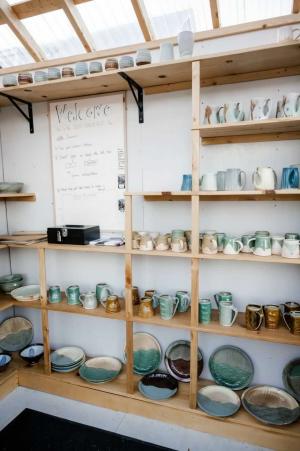 Photo by Bianca Wardwell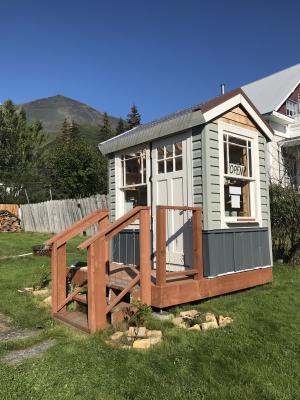 Photo by Jenny Nakao 
Forest, Tides & Treasures- 1317 4th Ave
Forest, Tides & Treasures has everything you need. From locally drawn postcards, printed photography of the northern lights, pet accessories, hiking boots and more, you'll be sure to find it here.
Swiderski Fine Art Gallery - 232.5 4th Ave
Susan Swiderski is a locally talented Sewardite. Take in her oil paintings, many inspired by Seward, at her welcoming art gallery. 
StarBird Studio - 221 4th Ave
Another great art gallery located in our downtown area, Starbird Studio is an artisan shop displaying the many talented artists of Alaska. Stop in and take a break from the rain. 
Ranting Raven - 238 4th Ave
Ranting Raven is a unique gift and coffee shop. Grab an espresso while you find the perfect gift to take back home. 
Urbach's Clothiers- 218 4th Ave
Urbach's Clothier's is a family-owned and operated store providing high-quality clothing and gear for both locals and visitors. 
Sew N' Bee Cozy - 211 4th Ave
It's all in in the name: Sew and be cozy! They have all your quilting needs and answers to your crafting questions. 
Places to Shop!
60.1042° N, 149.4422° W
There are many places to shop here in Seward. Browse them here and discover the perfect item to bring back home! 
4. Get Thrifty 
What better way to stay out of the rain than browse for treasure and score some deals! 
Ukanuzit - 339 5th Ave
Gypsea Treasure Trunk - 338 4th Ave
5. Learn about Seward's rich history. 
Seward Library & Museum - 239 6th Ave
Located near downtown Seward at Sixth Avenue and Adams Street, the Seward Museum displays artifacts from our history and an in-depth understanding of Seward's story. 
Although Seward may be lacking a movie theater, the Seward Museum offers an annual movie program from May 16 to September 16, 2023 at 2pm. This year they are showing Waves Over Seward: The Good Friday Earthquake. The movie lasts approximately 25 minutes. Admission is $5 a person, children 12 & under free. Admission is free in the winter. Museum hours are Tuesday- Saturday, 11am - 5pm and Sunday, 1pm-4:30pm (June to August only).
6.  Touch Pool at the Alaska SeaLife Center!
The Alaska SeaLife Center provides many ways to interact with our wildlife from waving at the stellar sea lions to an octopus encounter experience. There is also a touch pool available to safely touch and get close with our diverse marine life!
The Alaska SeaLife Center is the only facility in Alaska that combines a public aquarium with marine research, education as well as wildlife rescue and rehabilitation. Visitors have close encounters with puffins, octopus, sea lions, and other marine life while learning about the work our researchers...
7.  Mural tour from your car! 
Did you know Seward was officially designated the "Mural Capital of Alaska" in 2008? The Mural Society collaborates with artists to continuously provide new murals throughout Seward. Check out the mural walking tour, but skip the walking and stay in your car! 
alaska.org/guide/seward-mural-capital-walk#walking-tour-points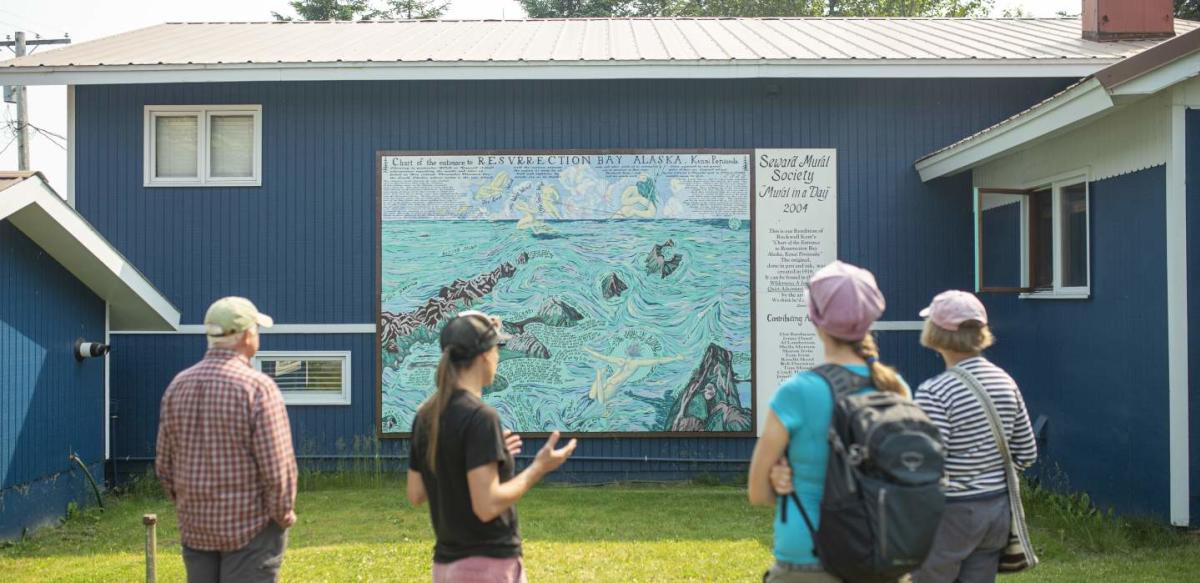 Health & Wellness
60.1042° N, 149.4422° W
In Seward, we believe in working hard, playing hard, and serious self-care. Take care of your body (and mind) and it will take care of you!
9. Two Lakes Trail
Two Lakes Trail is a great choice if you want to get outside and be active yet still stay fairly dry. The Two Lakes Trail is a relaxing, one-mile loop in downtown Seward, suitable for all-levels of hikers. Short and sweet, this trail winds you around an upper and lower lake and a beautiful waterfall to the south of the first lake.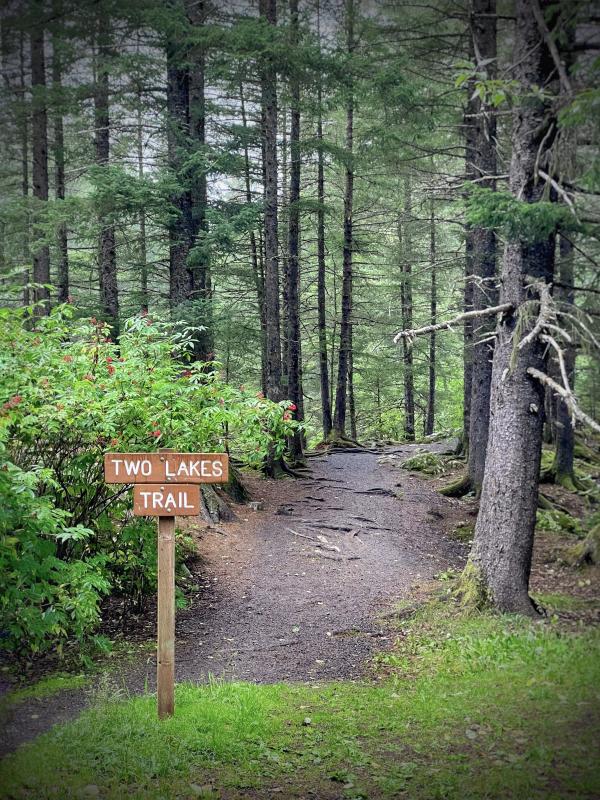 10. Fresh caught fish & chips at Miller's Landing Cafe.
Miller's Landing Cafe - 13880 Beach Dr. (Drive towards Lowell Point). 
​The cafe offers fresh caught cod and rockfish from their boat charters. Read a book and sprawl out on a couch while sipping locally brewed beer from Stoney Creek Brewhouse.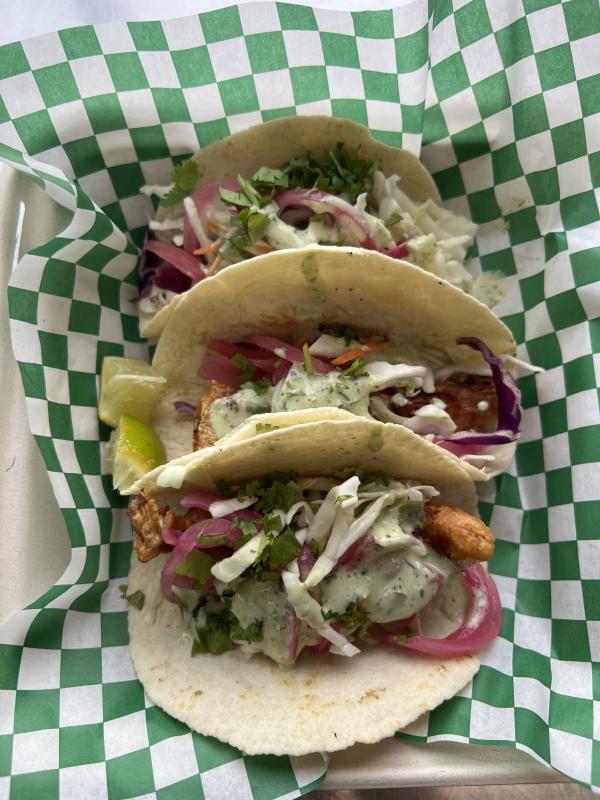 11. Wine and cheese with an ocean view at Primrose Provisions. 
Primrose Provisions - 501 Railway Ave Suite B. 
End the day with a glass of wine and a charcuterie board of speciality meat and cheese overlooking Resurrection Bay at Primrose Provisions. The views here are breathtaking and the atmosphere is warm. There also many ways to shop here from locally sourced eggs, antiques, art and cheese to-go.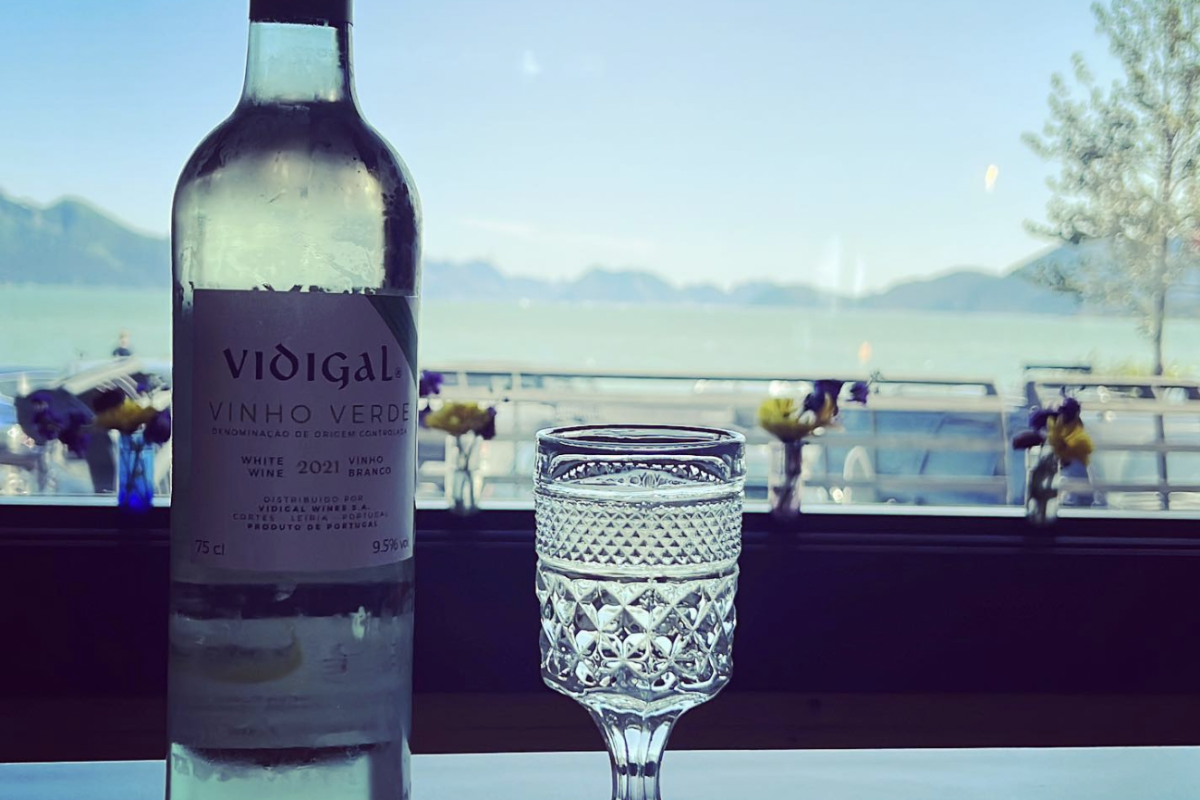 Photo from Primrose Provisions Instagram: @primroseprovisions 
12. Live Music 
If you still have some energy left over from your day, or even if you don't and want to just sip on a brew or cocktail, head on over to the Yukon Bar! They often host live performances from a range of genres. 
The Gateway Featuring Stoney Creek Brewhouse- 1115 Fourth Ave (Gateway Hotel)
​Stoney Creek Brewhouse is a locally owned and operated brewhouse, providing ice cold brews and craft root beer to our community. They utilize the open space at the Gateway Hotel to open their Tasting Room from 5-9 pm daily and feature their beers. They often host live music, game nights, community fundraising events and more. Check out what they're up to on their website: stoneycreekakbrew.com