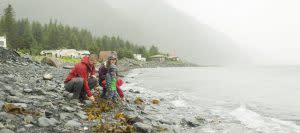 The safety of our visitors and residents is Seward's highest priority. In the midst of the current pandemic, we welcome visitors, but ask that they travel smart.
Many businesses are now open to guests with updated policies in response to the coronavirus. For information on which businesses are operating, click here.
If you're still waiting to come to Seward, you can request a visitor guide or explore online for everything Seward has to offer and follow us on social media for some day dreaming inspiration. Below are links to information to stay informed and up to date on COVID-19 and how it is impacting Seward.
Thank you for helping us to keep Seward and Alaska safe.
See you soon!