The 93rd Mount Marathon Race has been rescheduled to Wednesday, July 7, 2021.
Citing safety concerns and the challenge of mitigating risk among spectators and participants during a pandemic, the Mount Marathon Race Committee voted to shift the race from the 4th of July holiday weekend to the middle of the subsequent week.
"The crowds will be much smaller on a Wednesday and that is important for holding a race as popular as Mount Marathon during COVID-19," race director Matias Saari said.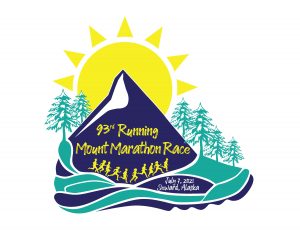 Mount Marathon is traditionally held on the 4th of July and draws about 900 racers and many thousands of spectators. Like most large events in 2020, the race was called off due to the coronavirus pandemic, its first cancellation since 1942.
This year's date change is not unprecedented: in 1927 the race was moved to Sunday, July 2 at the request of visitors who wanted to watch but couldn't stay beyond the weekend.
The race committee's decision means that planning for the 93rd running will continue, but it does not guarantee the race will actually be held. A final decision on the race status will be announced by June 4 after careful consideration of the pandemic's situation and review of local, state and national health mandates and recommendations.