The 2023 Double Scoops Job Fair & Ice Cream Social was a big success, with 100 participants joining at The SeaLife Center for an evening of networking, job recruiting and ice cream eating. 
Participants were greeted by the Seward Chamber of Commerce staff with a "Mad-Lib" to fill out each vendor business tag-line. Each vendor booth had their tag-line printed at their booth, with QR codes that linked to their Job Board Listings on Seward.com. If the participant filled out the entire Mad-Lib, they were entered to win a Cotopaxi Backpack donated by Forests, Tides & Treasures. Everyone also received raffle tickets to enter for prizes donated by each participating business.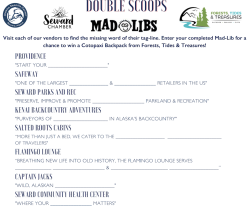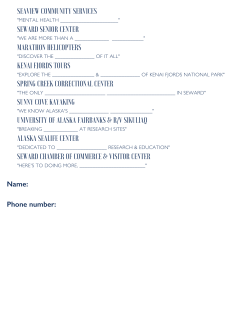 Here's a peak at the Vendor Cards at each booth: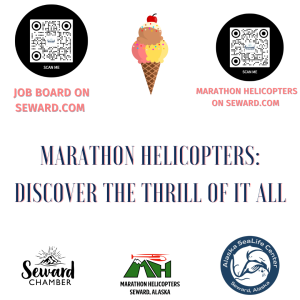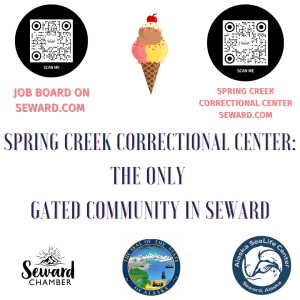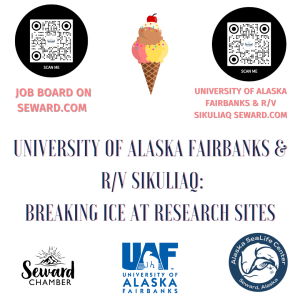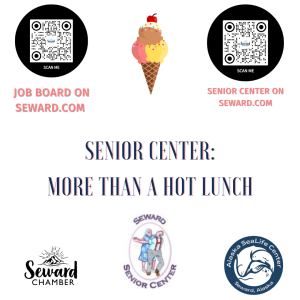 We'd like to thank all our vendors: 
Marathon Helicopters, Kenai Back Country Adventures, Alaska SeaLife Center, Seward Parks & Rec, Seward Hospitality Group, Captain Jack's Seafood Processing, Providence, Seward Community Health Center, Sunny Cove Kayaking, Seward Senior Center, University of Alaska Fairbanks, R/V Sikuliaq, Safeway, SeaView Community Services and Spring Creek Correctional Facility.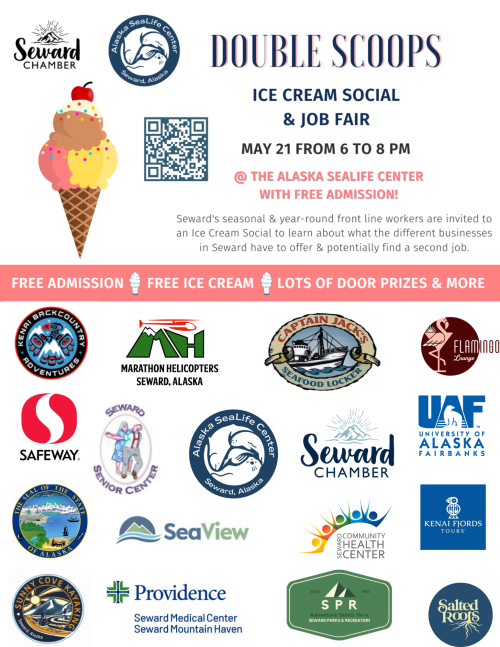 Double Scoops Job Fair & Ice Cream Social began as a community social event for Seward Chamber of Commerce Members and locals to enjoy frozen treats and visit The Alaska SeaLife Center together. This event transformed into a job fair in response to Members needs for employee recruitment in Seward.
MAY 21st FROM 6 TO 8 PM @ THE ALASKA SEALIFE CENTER 
At Double Scoops Job Fair & Ice Cream Social, you can expect to see local Chamber Business' on display in a "trade show" type fashion. You'll have the chance to talk with representatives from the businesses we know and love, search for a second job, explore our SeaLife Center and connect to our community.
The Seward Chamber of Commerce is a community organization dedicated to working towards a better place to live, work and play.
Here's to doing more, together!